Privacy Policy 
Privacy Policy for nzl.jobinaclick.net
Modern information and communication technologies play a fundamental role in the activities of an organization like Koi Advertising Ltd. We are a web services provider based in the United Kingdom.
Our principal activities are:
web publicity display, e-mail marketing and mobile marketing services to promote a wide range of products and services.
client recruitment campaigns through the internet and affiliate marketing. 
We carry out such marketing activities for third parties (who may operate in any business sector) and are referred to in this Privacy Policy as Our Business Partners and Clients. 

This privacy policy describes how Koi Advertising Ltd. will use the information that you provide to it (whether by completing the registration form or using its website, Jobinaclick)

Koi Advertising company information

Company Name: Koi Advertising Ltd 

Address: 239 kensignton high street, 2nd Floor


City, Zip: London, W8 6SN


State: London 


Country: England 

Data Controller: Koi Advertising Ltd 

Providing Visitors with Anonymous Access 
You can access our Web site home page and browse our site without disclosing any personal data.

The services and links of our Web site 
Our Web site enables you to communicate with other visitors or to post information to be accessed by others. When you do so, other visitors may collect and process your data.

As a convenience to users, our Web site includes links to other web sites or material which may be outside our control. We are not responsible for any information collected by third party web sites and/or for any content on any site outside our Web site.

 Automatic Collection of Information 
We automatically collect and process personal data by means such as programming and we link information automatically collected and processed by such means with personal data about specific individuals. We do so for the following purposes:


• Technical administration of the Web site 
• Research and development 
• Customer administration 
• Marketing 
• Trading in personal data

We use cookies to store personal data or we link information stored in cookies with personal data about specific individuals. We do so for the following purposes:


• Technical administration of the Web site 
• Research and development 
• Customer administration 
• Marketing 
• Trading in personal data 

Data Collection and Purpose Specification 
We collect the personal data that you may volunteer while using our services. 
We do not collect information about our visitors from other sources, such as public records or bodies, or private organisations.

To access the table of personal data types collected and purposes for which they are used, go to the end of the page. Please note that any purposes listed in the table below are referred to in this Privacy Policy as Commercial Purposes.

We do not collect or use personal data for any purpose other than those referred to in the table below. If we wish to use your personal data for a new purpose, we will give you the opportunity to consent to this new purpose: by indicating in a box at the point on the site where personal data is collected.

Your personal information

When you register with us we ask for personal information such as your name, date of birth, contact details, and other details listed in the table below. We use this information for directing advertising campaigns, but never to process, or aid the process of, job applications. Your gender and date of birth information will always remain confidential to any recruiters or employment companies that we work with.

When you are registering with us it is not until you click the Sign Up or "Register" button that your information is transferred.

Once you register with us and agree to the terms and conditions of this Privacy Policy that govern how your information will be processed, you will not be anonymous to us and our partners and clients and will become one of our users.

Additionally, if you input your information on a co-branded registration page, eg one of our partners or clients registration page, then the information that you give becomes the joint property of us, our partners and clients. We are not responsible for the information that our partners and clients receive.

Disclosure of personal information

With your consent, we may share, rent and sell your personal data or sell or rent our entire database to our partners and clients in any sector for any Commercial Purpose including marketing activities. By marketing activities, we mean the communication directly to particular individuals by e-mail, post, telephone or sms of any advertising or marketing material in respect of any product or service from us, our partners or clients. 

We also 

provide information to third parties to enable them to contact you with marketing offers; or for them to use the data to match or link it with their own data; or for them to on-sell the data to third parties for marketing purposes.


By registering with us, you acknowledge that we will not process any job application or submit any information on your behalf to any recruiter in respect of any job. You will have sole responsibility for your application in respect of any job vacancy.

If you subsequently decide you no longer wish to receive direct marketing/information from us, or no longer wish us to pass your information to third parties you should notify us accordingly by e-mail to: privacy@koiadvertising.co.uk.

By registering with us you permit us or our partners or clients to use such information that you provide to alert you to a range of promotions and competitions in respect of any products or services. We may contact you regarding site changes or changes to such products or services that you use.

When you register with us you consent to us sending personally identifiable information about you to our partners or our clients and in particular we may: 
share, rent or sell such information for marketing purposes;
share your information with third parties as required to provide the service or the product you have requested;
send the information to our partners or clients who work with us for marketing purposes;
respond to subpoenas, court orders or legal process; 
Keeping our record accurate and up to date
We regularly review the personal data held by us to ensure that it is up to date, accurate and not held for longer than necessary for our internal processes or as otherwise required by law. Your co-operation in helping us to keep your data accurate by informing us of any change of name or change of address is an important part of this. If you would like to review or change the details you have supplied us with, you may do so at any time. 
Transferring your personal information outside the European Economic Area
We may transfer personal information for any Commercial Purpose to countries outside of the European Economic Area. As these countries may not have similar data protection laws to the EEA, in such case we will take steps to ensure that your privacy rights continue to be protected.
Children's Privacy 
We do not knowingly collect personal data from children.
To ensure that children's privacy is respected on our Web site, we: 
make reasonable efforts to verify that users are not children. 
Confidentiality / Security 
We give you the option of using a secure transmission method to send us the following types of personal data: 
• primary personal data (such as name and contact details) 
• other personal and profiling data (such as physical description, leisure activities) 
• identifiers (such as Web site password) 
• CV
We have implemented security policies, rules and technical measures to protect the personal data that we have under our control from: 
• unauthorised access 
• improper use or disclosure 
• unauthorised modification 
• unlawful destruction or accidental loss 
All our employees and data processors, who have access to, and are associated with the processing of personal data, are obliged to respect the confidentiality of our users and our visitors' personal data. 
We ensure that your personal data will not be disclosed to State institutions and authorities except where required by law or other regulation. 
When we temporarily provide personal information to companies that perform services for us, such as to send you email or samples, we require those companies to protect the information in the same manner as Koi Advertising Ltd. These service companies are not permitted to use your personal information for any other purpose than the reason you provided it to Koi Advertising Ltd. 
Your acceptance of these terms
By using this site, you consent to the collection and use of this information by us and to our privacy policy. If we change our privacy policy in any way, we will post these changes on this page. 
This policy does not apply to companies that we do not own or control, or to third parties other than our partners or our clients with whom we do not have any contractual relationship.

Access to the personal data we may hold about you 
If you have any questions, concerns or comments regarding us or our privacy policy or whether we are keeping personal data about you, please contact us:

We will provide you with a readable copy of the personal data which we keep about you, within a month. - although we may before require proof of your identity - We will provide the information without any charge. 
We allow you to challenge the data that we hold about you and, where appropriate, you may have the data: 
erased
rectified or amended
completed 
Privacy Support 

If you have an enquiry or concern about our privacy policy, please contact: 
Name/designation: Koi Advertising Ltd LTD 
Department : Privacy department 
Address : 3 Shortlands, London W6 8AD
Email address : privacy@koiadvertising.co.uk 
URL : www.koiadvertising.co.uk 
We do not recommend another means by which visitors' concerns may be addressed.
TABLE of personal data collected and purposes for which they are used
Primary personal data/Business information 
x volunteered by each visitor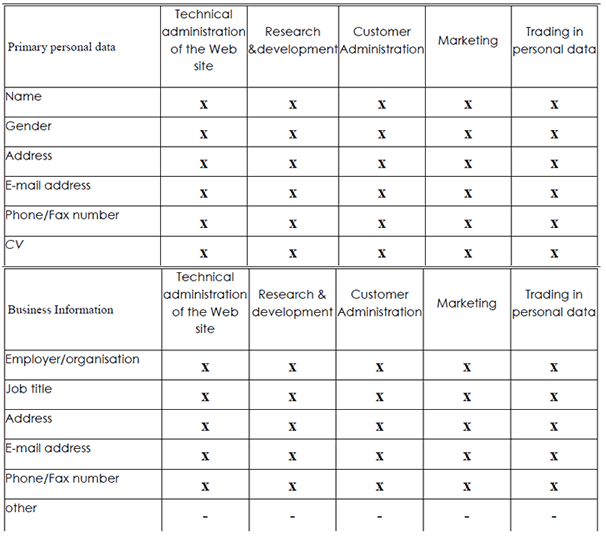 Other personal details and profiling data
x volunteered by each visitor 


You may be contacted by e-mail within the following categories
Various contests: 
Offers for surveys, sweepstakes, prize draws and free giveaways
Financial: 
Offers for professional associations; consumer, automobile and housing loans; household, automobile, travel and accident insurance; Claims (PPI/PBA). Our preferred partners in the claims sector are HQ Consultancy Ltd and Ascend Finance.
Magazines and newspapers: 
Offers for newspapers and magazines on fashion, nature, photography, interior decorating, science, economics, fitness and lifestyle
Beauty and health tips: 
Offers for weight-loss products, dietary supplements, vitamins, creams and dental hygiene products
Clubs, organisations and web sites/portals: 
Charitable organisations, film clubs, dating sites and fitness centres
Electronics: 
Offers for TV providers, internet, mobile telephone service and web pages
Clothing, fashion and lifestyle: 
Offers for underwear, designer clothing, jewellery and makeup
Games and gambling: 
Offers to register on web sites featuring bingo, gambling and scratch games, for example
Transport, autos, travel and holidays: 
Offers for petrol, roadside assistance, airline tickets, motoring holidays, skiing holidays, charter trips and summer house rentals.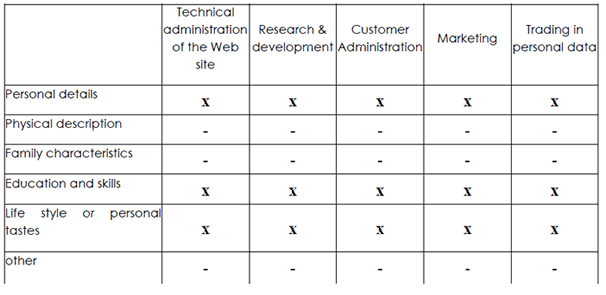 Our Business Partners & Clients:
UK - Koi Italia Srl
UK - Koi Media Ltd
UK - Nonna Miranda Ltd